Predefined Results Driven Goals
Constellation HR allows Managers to be able to "inspect what they expect."
No more end of the year surprises with employees knowing exactly how they performed on their goals.
The ability to craft specific goals with clear expectations is the core of the goal module in Constellation HR.
When everyone knows what is expected, communication is easier and more effective.
Weighted Goals

Ability to weight goals based on importance and organization strategy
Predefined results

Goals are designed with predefined results that describes results in terms of "meeting" and "exceeding" expectations.  This allows employees and managers to have clear and unambiguous understanding of what is expected
Organized Goals
Ability to display the organizations or corporate goals to all employees to align their performance to the success of the organization.
Goal Library

Extensive Goal Library makes goal planning a breeze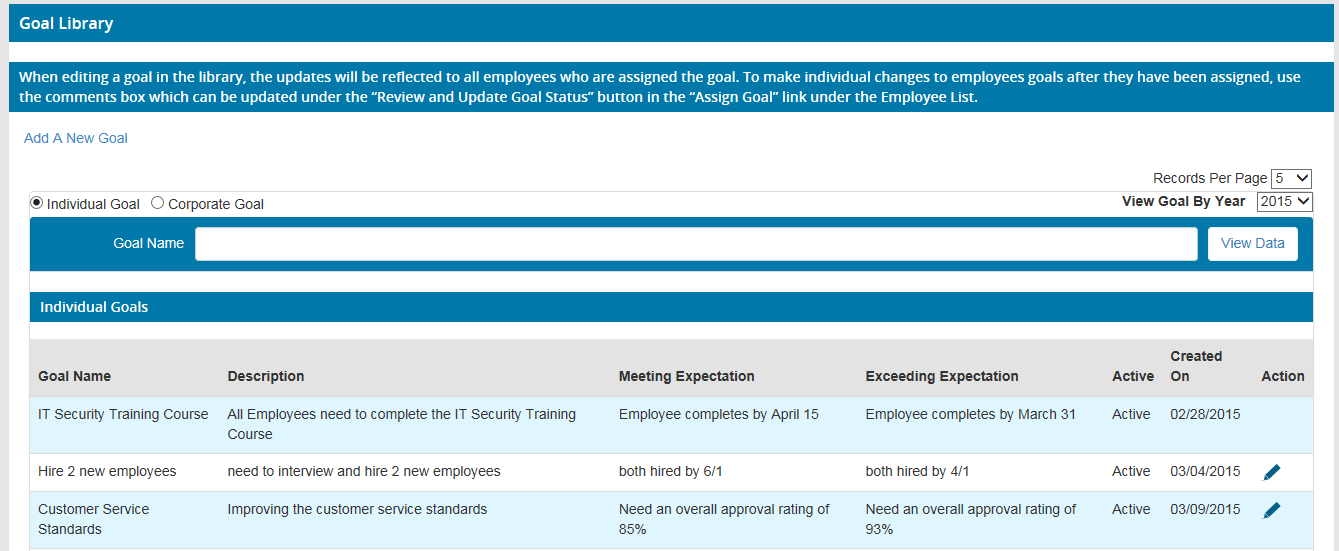 Collaboration + Communication = Results
Greater commitment and results are achieved when employees have the opportunity to play a meaningful role in designing their own performance goals.

Ready to get started?
Transforming your system is only a click away.
Let Constellation HR walk you through every step. We're here to answer your questions and get you started fast!
Just fill out the contact form to get started today